Stay Warm During Your Hunt
Posted on November 21, 2016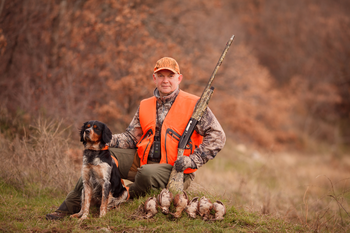 There's nothing quite like that trip to the tree stand or blind to get that game in your sights. You see that beautiful animal, you get yourself ready to take the shot... And then it gets spooked and darts off on you. You will be waiting quite a while before it comes back or another animal comes by, so it's time to keep warm. At Norby's, we get it. Waiting in the blistering cold mornings and night for that perfect game can be pretty hard. But we can make it easier for you with products we carry specifically tailored to keeping you warm during cold outdoor excursions.
A product that many people who hunt or work outdoors swear by are air-activated, heated pouches. We carry Heat Holders products that do just that, including Heat Holders thermal socks. If you're on a budget, you can't go wrong with a basic pair of thick wool Railroad socks instead. We also have winter gloves, mittens, hats and scarves on sale to keep your extremities warm!
But you need a good coat or jacket to keep you at your best. We carry Carhartt, Under Armour, Berne and more great quality brands of general clothing. These brands are made just for the hunter or active person, with a sturdy make that will last you years.
If you know you're headed out during a particularly cold week or weekend, we also carry Indera long underwear for an extra layer of thermal warmth. Another great idea is to bring some of our Yeti insulated cups and mugs and fill them up with some fresh heated chicken soup, hot chocolate or coffee.
Here at Norby's we stock many great brands that can make your hunting experience better, and warmer. Stop in today and let us help you pick out your outdoor essentials!